Orphan Campaign
ORPHANS & WIDOWS FUND
India has about 20 million orphans - about 11 million children were abandoned in India last year – many are girls – families choose not to or simply can't take care of them. There are about 46 million widows in India - many communities still shun widows and they are abandoned by their families due to superstition or lack of resources to care for them.
The Bible reveals God's attitude toward orphans and widows: He cares very deeply for them. God commands us to protect and care for orphans and widows (Psalm 82:3 / 68:5).
There are so many of orphan children in the rural and tribal areas where we are working in Southern India. Many of these children have been abandoned by their parents or their parents have died. Orphaned children are greatly in need of care and protection, being among the most susceptible to extreme poverty, child labour, trafficking and sexual exploitation. ICCA-IRM enables front-line Christian workers help vulnerable children experience God's love through the gospel, shelter, food, health & wellness care, and education. Over time as children see Gods love demonstrated whole villages can change. 100% of your donation to ICCA-IRM for Orphan & Widows Fund goes directly to this work in Southern India with zero administration fees. Any amount you give will help lift a child out of extreme poverty in the rural villages we are working in – thank you for being God's ambassador of Love!
Neelima - 7 years old girl. Last year in July, both Neelima's father and mother were killed in a serious road accident. Our ambassadors of love found her alone in very unsafe circumstances with no one to take care of her. Because of your sponsorship we were able to place her in a Christian orphanage. She is loved, has good nutrition, is healthy and studying 2nd standard (Grade 2) in a local Government school. Neelima is very smart and doing excellent in all her classes. Her goal in life is to become a nurse and help bring medical care to her people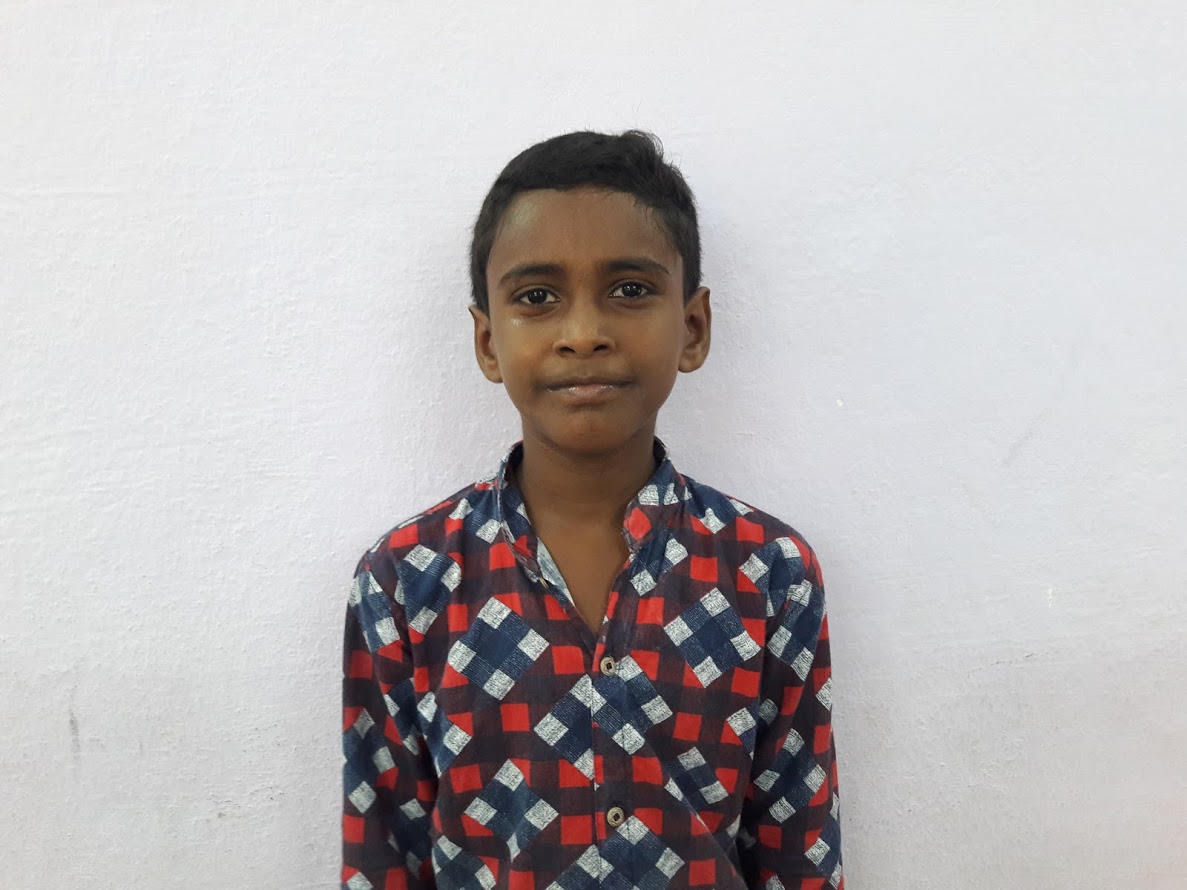 Syambau – 8 years old boy: In 2010 his mother died of AIDs and recently this March his father also died of the same horrible disease. He had absolutely no one to take care for him - he was malnourished and in tattered rags. Our ambassadors of Jesus' love found him in an unbelievably hopeless situation – one that no child should ever have to endure. Since you gave to sponsor an orphan we were able to place him in a caring Christian orphanage. Syambau now has a safe place to sleep, regular good meals, clothing and he is attending school. He is a very bright and clever boy and is in 'third standard' (grade 3) in a Government run elementary school. His passion is to become a schoolteacher to give back the gift of education to others like him.
The ICCA-IRM Group of Charities, Dray, ICCA-IRM Counselling, Coaching & Wellness Clinic, and Ruby's Wishes are non-profit entities set up help people, locally and around the word and to raise funds to supports the aims and goals of the Canadian federally registered Charity Immanuel Restoration Ministries. Immanuel has been continuously ministering and engaged in foreign aid and development since May of 1982.
THE ICCA-IRM GROUP OF CHARITIES, DRAY, ICCA-IRM COUNSELLING, COACHING & WELLNESS CLINIC, AND RUBY'S WISHES ARE A+ ACCREDITED MEMBERS OF THE BETTER BUSINESS BUREAU® OF MAINLAND B.C. FOR THE PAST 22 YEARS.